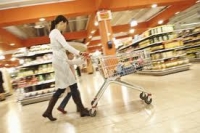 No branch is as subject to change as the retail branch. Continuously changing trends and consumer preferences, a wide variety of businesses, and a multitude of laws and regulations characterise this sector. It is essential to keep a clear view of all these developments in order to cope with these changes and gain an edge on the competition.
Bogaerts & Groenen and Retail
The Retail Branch Group of Bogaerts & Groenen will help you to obtain an overview. We have extensive expertise concerning the laws and regulations pertaining to retail. If you have any questions concerning contracts, rules, financing possibilities, accommodation, matters concerning personnel, restructuring, arbitration or procedures, Bogaerts & Groenen will be able to help. The strong team of Bogaerts & Groenen has the expertise and dedication to come up with the most efficient solutions for our clients.
Contact Retail Branch: