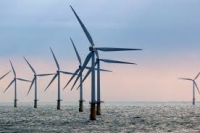 The world's approach to energy is transforming. The industry is rapidly changing towards a climate-neutral economy. The energy transition is inevitable. New technologies offer new opportunities. Renewable energy will replace the existing infrastructure.
We have built our BG.energy team with attorneys from across all our legal disciplines to anticipate these changes. Energy legislation is not limited to traditional areas of the law such as contract law, competition law, and administrative law. Because our attorneys know their field of practice as well as the industry itself, they can optimally provide you with solutions.
BG.energy's specialists support you in matters such as:
Public and private law concerning solar, wind and bio-energy projects
Energy contracts
Environmental law
Pipeline damage
Heat legislation
Guiding legal proceedings related to obtaining necessary licenses
Advise and litigate on all issues within the energy chain, in particular in the context of real estate [projects].
Get in touch with us to find out more.
BG.energy's contact:
Rutger Boogers 
boogers@bg.legal
+31 (0)88 – 141 08 64