Jacqueline van de Wiel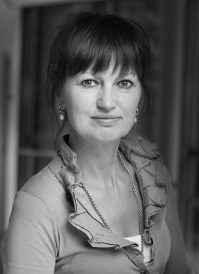 Who is Jacqueline van de Wiel?
Jacqueline van de Wiel has been working with BG.legal since 1987, specialising in family law. In addition to her many years of practical experience, Jacqueline has completed the professional specialisation course offered by the Association of Family Law Attorneys and Divorce Mediators [vFAS].
Furthermore, Jacqueline is a fully qualified divorce mediator and is a member of vFAS and the NMI, the Netherlands Mediation Institute. Since starting her legal practice, she has also been active in many board positions and carried out various other activities. To Jacqueline, it is important to make sure that the arrangements are practicable for her clients, and will remain so in future. She takes the time to give sound information about the possible and practical consequences of certain choices and decisions and provides all the expert knowledge required. Thanks to the contacts of Jacqueline and our office in general, including various other types of professionals – such as accountants, pension experts, tax experts and civil law notaries – we can create a complete solution if desired. You can also find Jacqueline on the vFAS website.
Activities and memberships
vFAS [Dutch association of Family Law Lawyers Divorce Mediators]
Chairperson of the Complaints Committee Contour in Tilburg, organisation for voluntary work and informal care