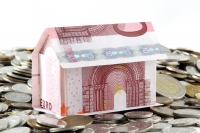 Wie krijgt wat en heeft welk recht?
Bij de regeling van de gevolgen van een echtscheiding of een scheiding van tafel en bed, ontbinding van een geregistreerd partnerschap of de verbreking van een samenleving komt ook de verdeling van de bezittingen en schulden van de echtgenoten/partners aan de orde. Daarbij kunnen ook aan de orde komen onderwerpen als waardering van de woning[en], de waardering van ondernemingen, ontrafeling van zakelijke belangen, verrekening op grond van in huwelijkse voorwaarden opgenomen verrekenbedingen en soortgelijke vraagstukken.
Bij een gemeenschap van goederen worden bezittingen en schulden in principe bij helfte gedeeld.